As you may also know, MovieBox is the bet way to watch movies online and offline on mobile. Therefore, TV users also very interested in MovieBox app to watch movies on big screen. Can download MovieBox Pro for AppleTV ? Yes, AppleTV users are also lucky enough to get this amazing app for their TV. MovieBox Pro latest update includes both AppleTV version and Android TV version for television users.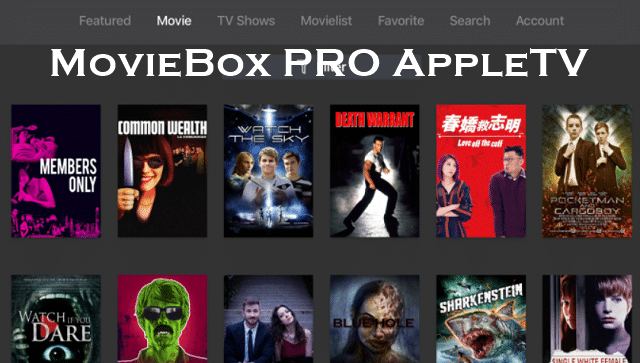 Can download MovieBox Pro without jailbreaking your AppleTV ? Yes, this app is ready to download for your device without jailbreaking. MovieBox Pro well support tvOS 13 and later versions powered AppleTV 4 and AppleTV 4k.
Download Movies Box Pro for Apple TV
You can use following direct download link to get application for your device. This installation process need MAC or PC to complete installation. Please follow our instructions properly before install for your device.
MovieBox Pro Support Apple TV Devices
This application only support for these models. If you have another model, You need to move with alternative applications until development team released compatible version for your device.
Note – Apple TV users do not need to smartphone to control application with your TV model. You can directly install this application for TV model, MovieBox Pro development team provide flexible install & uninstall method for users.
How to install MovieBox Pro for your TV
First you need to search Apple Configurator 2 & install this application for Windows/MAC PC.
Second Open installed application and pair with your Apple TV
Third click add button & select ipa file (MovieboxPROTV.ipa) – > Install application
Fourth Wait & observe process, You can see application is installed to your Device
Fifth Verify application under Settings > General > Device Management > Verify
Sixth Open TV version – > Click Account in the top of right hand > You can see QR Code
Now you can touch MovieBox Pro features with your AppleTV device. Enjoy with thousands of Movies and TV shows..