AlterStore is another way to download MovieBox/MovieBox Pro application for your device. This third party application can download for your device without jailbreaking. Therefore this is advantage for all iPhone,iPad,iPod Touch users. You can download AltStore with AltServer for your device. AltStore is kind of online third party application installation method only for iOS devices.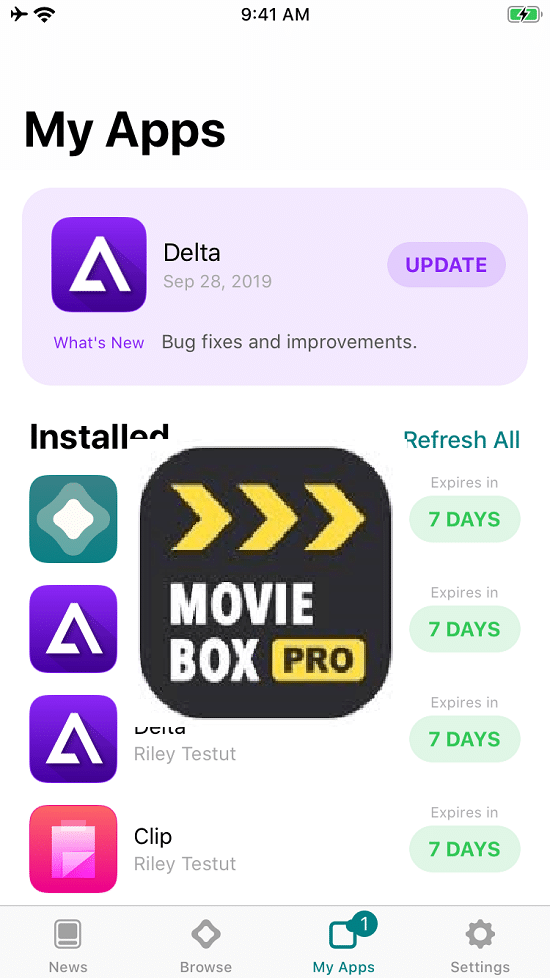 AltStore/Altserver MovieBox install Requirements
MovieBox Pro IPA file
Windows/MAC Running Computer
Must install iTunes/iCloud to the Computer
Apple iDevice(iPhone/iPad/iPod Touch)
Applications Direct Download Links
This application is compatible with MAC & Windows running platforms. You can download using following download links.
If unable to download, Please follow official site to get AltStore latest version. Follow this url Altstore.io
How to install MovieBox/MovieBox app with AltStore
First all users need to download AltServer from above direct download link. Your PC must installed iTunes/iCloud, Because AltServer is running if these apps are available with your device.
Then install AltStore application for your iDevice
Now Tap My Apps in AltStore application in your iDevice
Then tap Plus sign appear in upper left corner in the application
Please tap your MovieBox/MovieBox Pro downloaded file
Then you need to enter Apple ID & Password to continue installation process. This will take few seconds
Now you can see MovieBox/MovieBox Pro application is ready with your device.
MovieBox/MovieBox Pro Altstore FAQ
Is AltStore installation no revoke ? Yes, But you need to refresh application every seven weeks. This can do with open apps > tap refresh
Can install without jailbreaking ? Yes, You can install MoviBox without jailbreaking
Is it Safe to install ? Yes, No any app changes happened with this safe method.
Most users are interesting to install MovieBox/MovieBox Pro application with KFPanda Player. If you do not already have AltStore application, We can recommend KFPanda Player application for iDevice users.