This moment MovieBox/MovieBox Pro application can install with App store Anniversary Cards Builder application. You can use this application to install MovieBox latest version for your device. MovieBox development team released this application for Ios users because Apple users MovieBox/MovieBox Pro application installation is changing with the update.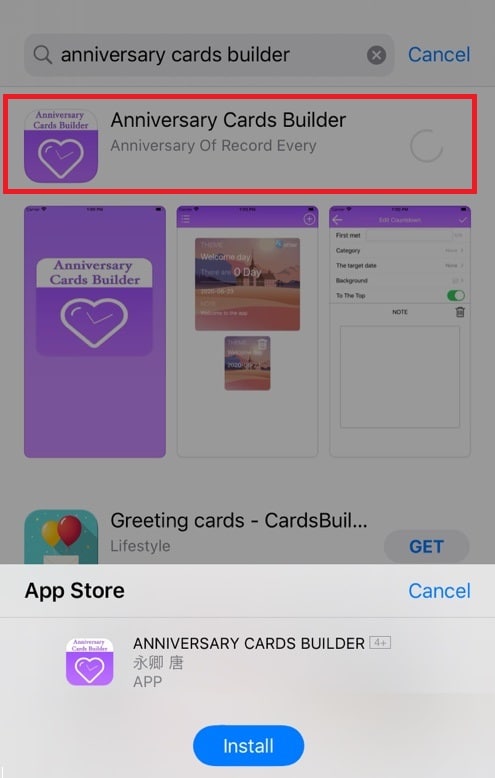 Is Anniversary Cards Builder "MovieBox" stable ? Yes, You can install MovieBox application using this application without revoking. However Apple will removie this Cards Builder application from App store. Then users are unable to install this application with App store. However you can use our recommended methods to install MovieBox app for your device.
How to install MovieBox/MovieBox Pro with Anniversary Cards Builder
Application will be run properly with Ios 7+ running Device. Therefore please update your device to latest version before follow our steps. This method is not support for Android users. MovieBox direct download link ready for Android users. If you are Android user follow moviebox.online link to install for your device.
First download Anniversary Cards Builder with App store for your Apple iPhone/iPad/iPod Touch
Then click here to download app for your device – MovieBox Download
Follow our download buttons > Open Anniversary Cards Builder with moviebox.online
Then tap upper right "+" sign > Then tap Background > Then tap Google Drive
Login MovieBox with your Gmail account (Enter invitation code if this is your new first installation).
Now you can see your favorite MovieBox/MovieBox Pro app will ready with your device
Note – Anniversary Cards Builder application is not ready with Invitation code. You can get invitation code with your friend/moviebox development team.
You can follow this Youtube video regarding sequence of above mentioned process. Please view it before install for your device
Unable to download Anniversary Cards Builder ??
This application is available with App store only limited time. If unable to download this application, Follow our alternative method to install your favorite MovieBox application.